Lawrence Construction is a family-owned company that operates out of Weyburn, Estevan, Moose Jaw, Regina and all of Southern Saskatchewan. We specialized in mould, wood floors, inspections, basements, foundation and much more. Today we are showing off some of our window projects.
| | |
| --- | --- |
| Commercial Windows | Bathroom Windows |
| Doors | Window Replacement |
NEW WINDOWS CAN MAKE A ROOM FEEL BRIGHT AGAIN!
The amount of natural light in your rooms can really affect your mood. Those blessed rays, filled with sunlight and vitamin D make you feel positive. So, it's natural that bright rooms make us feel happier, more alive and vibrant.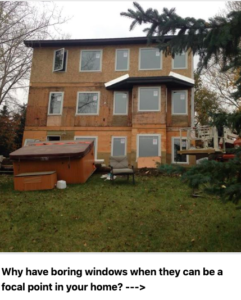 Broken windows can increase energy bills and put your family at risk during a tropical storm or hurricane and make your home more susceptible to burglary. These windows should be replaced as soon as possible. Even if you have made repairs to the windows, the windows are weaker and break more easily when there are high winds or flying debris from a tropical storm or hurricane and can make the home more accessible to burglary.  You can also experience water damage to your home because the water can enter through the damaged window.
Having the damaged windows replaced with impact-resistant windows will provide protection for your home from high winds, flying debris and water damage during a tropical storm or hurricane. It will also help protect the home against burglary because the windows are much harder to break. The impact-resistant windows will also lower your heating and cooling energy bills and keep your furnace and air conditioning unit from having to work harder, in time-saving wear and tear on the equipment.
"From start… To finish"
Contact us to start planning your renovation!
See more of our news and projects on our blog!
Follow us on: