INSPECTIONS FOR RESIDENTIAL AND COMMERCIAL PROPERTIES.
INSPECTIONS, PROJECT ADVISORY, COST ANALYSIS, INSPECTIONS.
Inspections provided by Lawrence Environmental will service Weyburn, Regina, Estevan, Moose Jaw and all of Southern Saskatchewan.
We have the knowledge, skills, experience, and resources to perform commercial and residential inspections.
We are qualified and experiencedin providing advise for insurance companies.
We can help builders with facade inspections, property condition assessments, risk assessments, pre-construction services, construction services.
Environmental Commercial and Home Inspections (Mold)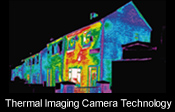 A certified inspector will come to your business or home and perform an inspection. From this they will be able to show you the extent of your problem if there is one. They will be able to tell you what caused the mold growth, how to stop that cause and how to proceed in making your building safe again. Thermal Imaging Camera Technology is an invaluable assessment tool.
CMHC Indoor Air Quality Inspections (2004)
A certified inspector will come to the property in question; do a complete indoor air quality inspection identifying air quality issues.  A report will be put together and sent to the owner with issues and solutions.
Home Inspections for home Buyers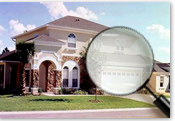 We put all of our experience on the line to bring a new home owner the peace of mind when buying a home. This is a real inspection by a 30 year construction veteran with environmental experience. Buyers must be present to go through the home room by room, and we can also supply estimates of cost of repairs! Written reports have an extra charge. Every year we examine homes for mold that have been inspected by Home inspectors with no building background. Be Careful!  What is your new home worth if you can't live in it?  Thermal Imaging Camera Technology is available here.